Don't spend time recording absences when your employees can do it for themselves.
Don't spend time recording absences when your employees can do it for themselves.
Save over 20+ hours/week of admin time and $30,000+ a year!
DOWNLOAD THE CASE STUDY TO LEARN MORE.

Absences cost businesses over $225 billion and $3,600 per employee annually.
Get a dedicated attendance tracking phone line for your employees. This line moves all attendance reporting to one, streamlined process for consistent and compliant reporting with a real time dashboard of data and attendance trends. Implementation is quick and it integrates with existing systems.
Save time and money with our attendance platform.
Understand Employee Trends.
Provide employee attendance data to supervisors with ease so they can easily calculate absenteeism rates, salaries and wages for employees, and ensure your schedule is never left with an empty shift.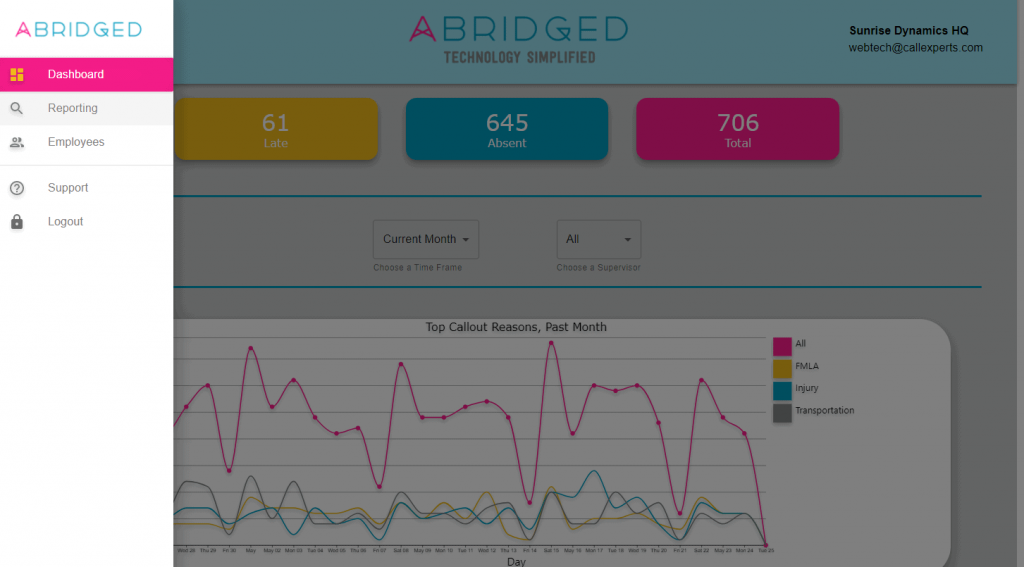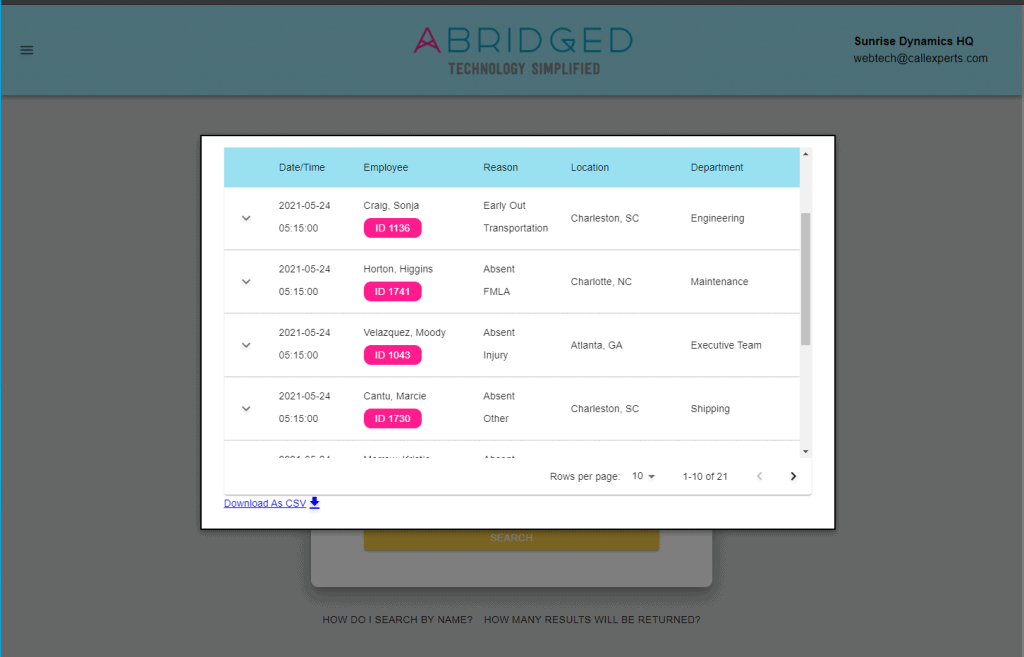 Personalized Search.
Search employee data with filters like time-range, call-out reason, department, supervisor, location of employment, region, and time scheduled. Our team has created specialized filters for COVID-19 to help track symptoms, total absences, details, requests, and more.
Real-Time Notifications.
Receive notifications when your employees call-out sick or call in late via SMS, email, ERM integrations, and our portal site.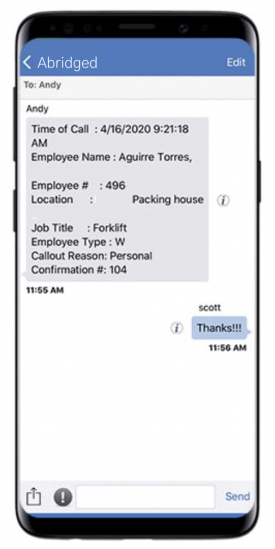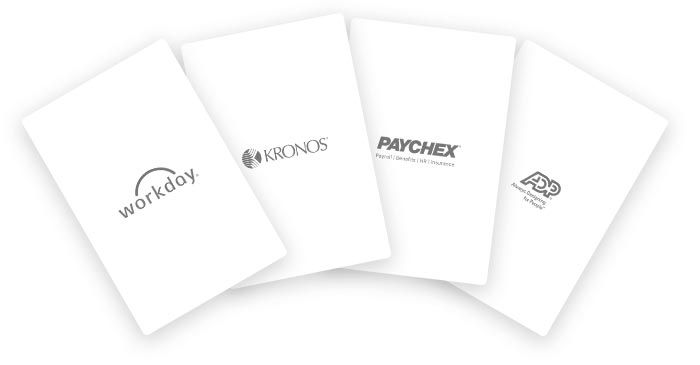 All. The. Integrations.
Integrations with Workday, Kronos, Paychex, and ADP seamlessly streamline your absence tracking and reporting. It is like adding a phone line to your portal. Have a custom ERM? We can connect to almost any API. Want a custom upload option? We already have it built. Just let us know.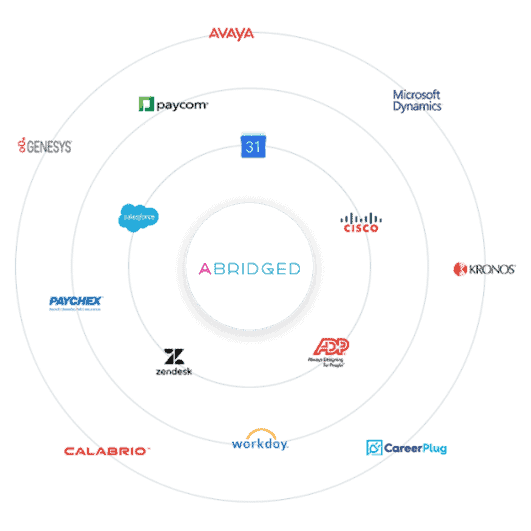 Would your employees appreciate an immediate text with a confirmation number when they call-out?
Our automated phone line offers a simple, customized process for directing employees through a series of question utilizing voice prompts and keypad touches. The result are a collection of the information you need to report absences, workplace environment, and other employee needs.
Our Attendance Platform is easy to install and doesn't require you to change payroll or timekeeping software.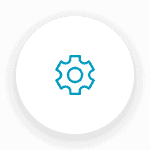 Quick Setup
With over 40 years of experience, our team has developed unique protocols, scripts, and reports that work.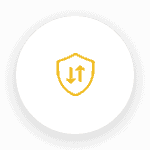 Improve Protocol
Don't change your existing systems, make them better. Keep private employee data secure. Send mass SMS messaging to your team at a moment's notice.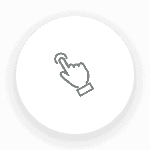 Ease-of-Use
Search all records by employee name, ID number, location, region, and more. Make it easy for your team to request and report PTO, Sick, and FMLA absences over the phone.
Here is what our customers are saying:

"It was easy to see from the beginning that they were willing to listen to our feedback and the needs we had. Throughout the relationship, Call Experts has been willing to listen to our needs and provide tools to assist with getting the right information in front of our leaders, at the right time."

"We have undergone several weather events and various operational challenges experienced by all utilities. Each time, no matter the day or time, your team was available to handle our customers at a moment's notice."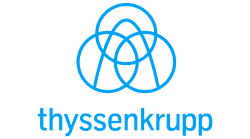 "Call Experts has taken our attendance process to the next level! They listen to our needs and make immediate changes, the support they offer to my team is outstanding. Not to mention we are able to free up time for our admins to work on important projects and we are saving over $30k a year in staffing per location."